The U.S. Department of Agriculture's Forest Service (USFS) manages 193 million acres of public forests and grasslands collectively known as the National Forest System. The USFS loses hundreds of millions of dollars each year selling timber from these national forests, $300 million in 2014 alone. The federal timber program cost the American taxpayer in excess of $2.8 billion from 2008-2014.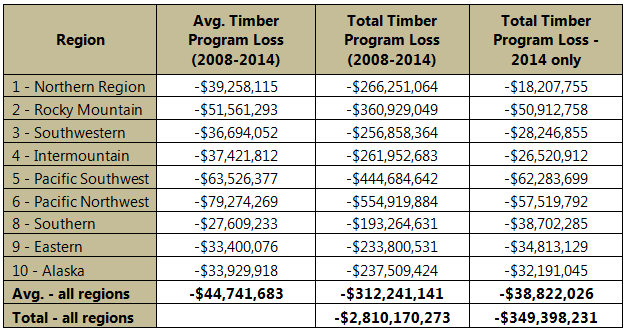 The National Forest System is made up of 9 regions, all of which lose money on their timber program. In the Pacific Northwest region, USFS lost $79 million on average per year from 2008-2014, and the Pacific Southwest region lost $63 million on average per year. The "top performing" Southern region lost only $28 million on average yearly during this period.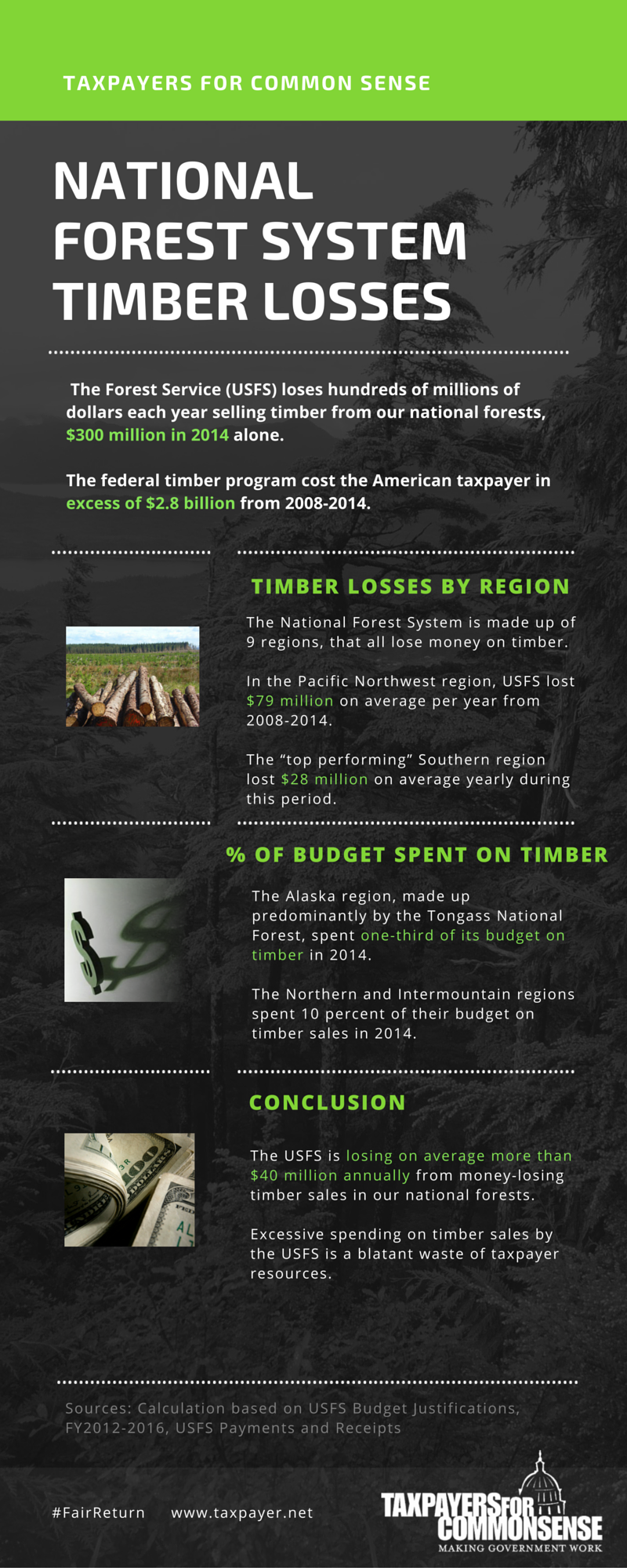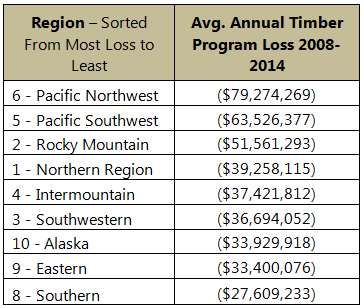 Some regions also stand out based on the proportion of their budgets spent on timber sales. The Alaska region, which is made up predominantly by the Tongass National Forest, spent one-third of its budget on its timber program in 2014, compared to the Northern and Intermountain regions which only spent 10 percent of their budget on timber sales.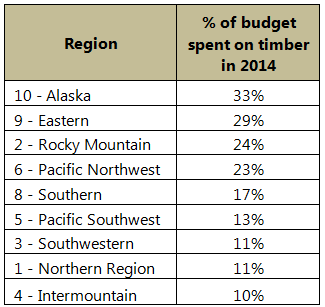 Conclusion
The USFS is losing on average more than $40 million annually from money-losing timber sales in our national forests. The federal government has a responsibility to ensure a fair return to the public for development of taxpayer-owned resources, including timber. Excessive spending on timber sales by the USFS is a blatant waste of taxpayer resources—these costs should be shouldered by the companies that benefit from timber sales, not U.S. taxpayers.
Sources: TCS calculation based on USFS Budget Justifications, FY2012-2016, USFS Payments and Receipts