At TCS we strongly believe that oversight matters. #OversightMatters.
And there is no more important time for oversight than now, when 100s of billions of dollars are about to start sloshing through the federal system.  So we're heartened to see the Inspectors General of 15 federal agencies receiving increased funds to conduct that oversight.
We've even created this handy chart for your reference.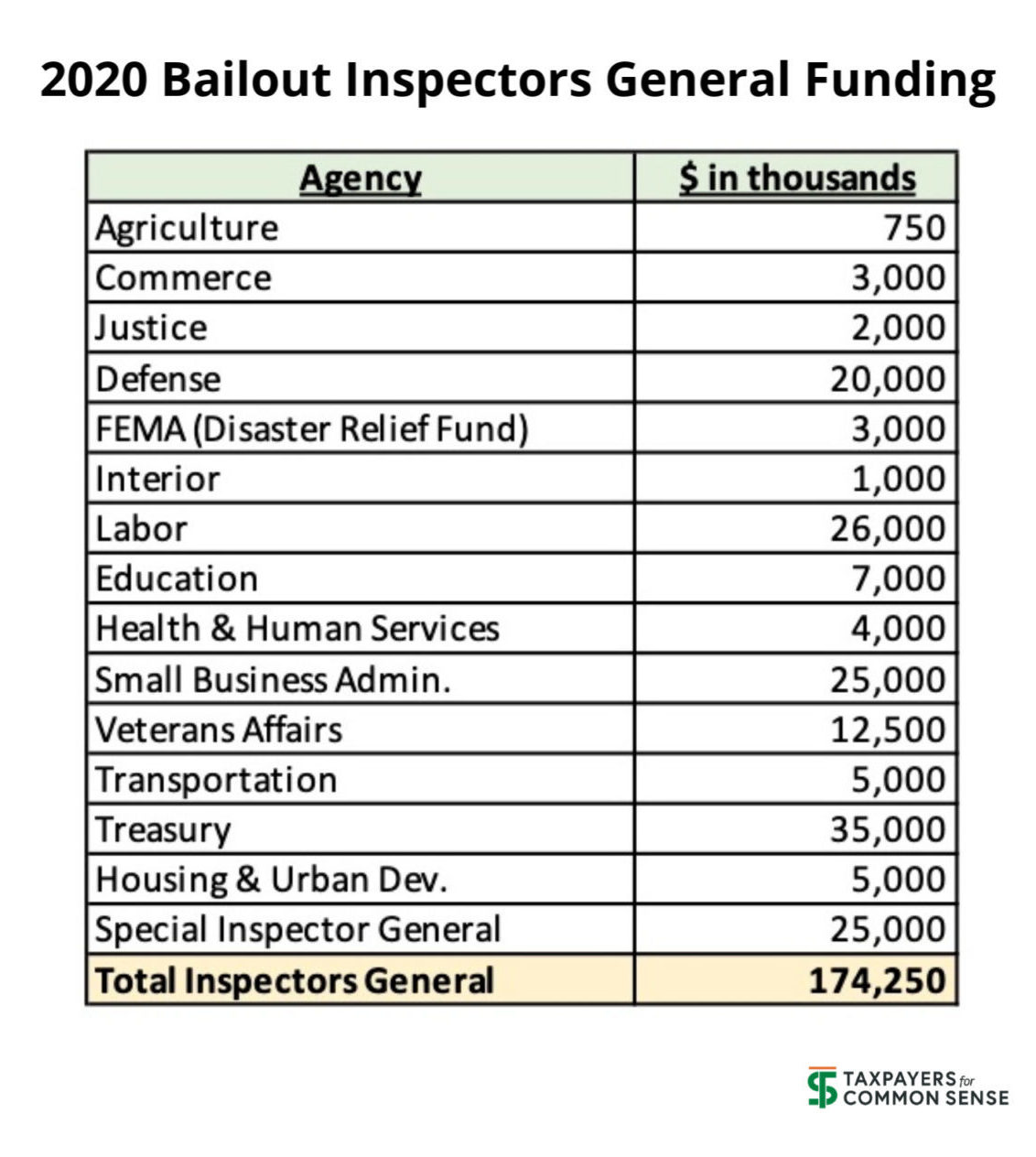 * Click here for all our recent work on oversight and Inspectors General.