J.P. Morgan Chase is a New York based financial services company with worldwide operations. J.P. Morgan Chase is the umbrella brand that incorporates numerous subsidiary activities. Subsidiaries also operate under the Chase and WaMu brand names. In 2000, J.P. Morgan & Co. merged with Chase Manhattan Corp., in effect combining four of the largest and oldest money center banking institutions in New York City (J.P. Morgan, Chase, Chemical and Manufacturers Hanover) into one firm called J.P. Morgan Chase & Co. These mergers culminated in July 2004 with the joining of J.P. Morgan Chase & Co. and Bank One Corp. to form today's JPMorgan Chase &Co.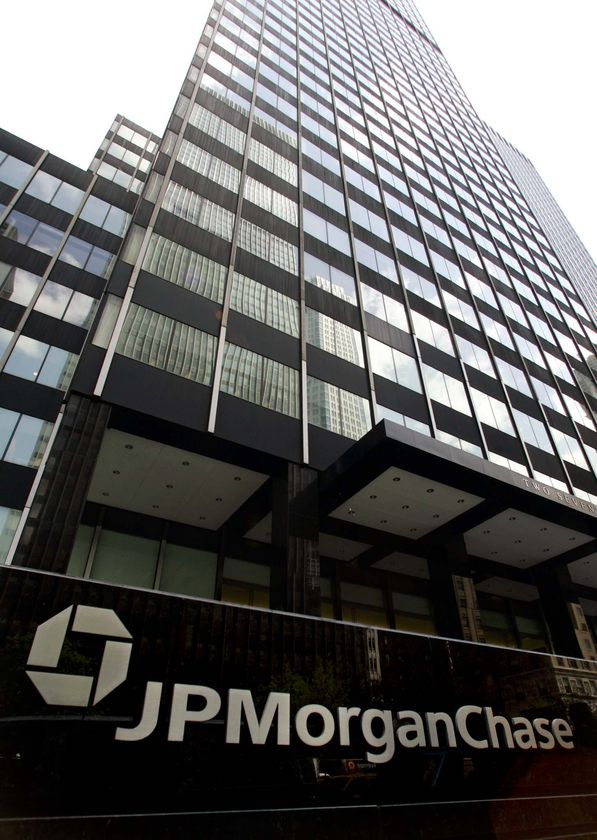 Along with Wells Fargo, Citigroup, and Bank of America, J.P. Morgan Chase received $25 billion on October 28, 2008 as one of four of the original nine U.S. banks to receive money from the Treasury under its Capital Purchase Program. The company paid back these funds in full on June 9, 2009.
In May 2008 a wholly-owned subsidiary of JPMorgan Chase merged with Bear Stearns, and in September 2008 JPMorgan also acquired Washington Mutual Bank.
J.P. Morgan Chase's hedge fund unit is the largest in the United States. According to the 2008 Fortune 500 ranking of the largest U.S. corporations, J.P. Morgan is the third largest among commercial banks, and the 12th largest among all U.S. corporations.
---
2008 JPMorgan 10K (Annual Report)
USAspending.gov (last accessed 03/26/2009)
 
Third Quarter 2008
Center for Responsive Politics  (Last Accessed 11/14/08).
The History of J.P. Morgan Chase & Co. (J.P. Morgan Chase)
November 13, 2008 J.P. Morgan to set aside another $2.4 billion in loan loss reserves: Dimon (Financial Week)
November 13, 2008 JP Morgan sees more dividend cuts at mid-sized US banks (Reuters)
November 12, 2008 How Wells Fargo Raised $12.65 Billion Amid a Market Meltdown (Wall Street Journal)
November 11, 2008 Banks' Accounting Gets Murkier (Wall Street Journal)
November 11, 2008 Fed Delays Its Big Plan to Shore Up Money Funds (Wall Street Journal)
November 6, 2008 J.P. Morgan Chase says it prevented 250,000 home foreclosures (MarketWatch)
November 1, 2008 JPMorgan Chase expands housing rescue plan (CNN)
October 5, 2008 Like J.P. Morgan, Warren E. Buffett Braves a Crisis (NY Times)
March 5, 2007 J.P. Morgan is largest U.S. hedge-fund firm (MarketWatch)
Bailout Bank Bio: J.P. Morgan Chase & Co
 
 

Federal Equity Investment

Total Revenue (Net)

$71,372,000,000 (2007)
$67,252,000,000 (2008)

Net Income

$15,365,000,000 (2007)
  $5,605,000,000 (2008)

Number of Employees

228,452

Corporate Headquarters

New York, NY

Business Sector

Banking

Officers and Directors

James Dimon, Chairman of the Board,
President, Chief Executive Officer
Other Officers and Directors

Corporate Website

Executive Compensation
Last Updated March 26, 2009
---