Big Oil has made Big Money over the last decade. In fact, the last five years proved to be some of the most profitable for any U.S. industry ever. Within the last decade the price per barrel of oil has gone from roughly $23 to $80, with prices gushing as high as $140, causing the already lucrative oil industry to rake in even more cash.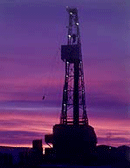 In 2008, Exxon posted the largest annual corporate profit in U.S. history at $45.2 billion; a 155% increase in profit from the decade's start. In the same year, international oil giants Shell and BP raked in $31 billion, and $25 billion respectively, and Chevron became the second most profitable company in the U.S. with $24 billion in profits; a 360% increase from 2000. Overall, the top five oil companies recorded cumulative profits of nearly $560 billion from 2005 to 2009. (See table below)
2010 Outlook—Profits Already Skyrocketing
Coming off substantial profits in 2009, oil companies have rung in the New Year with exponential-sized profits, once again. The top five oil companies all reported net profits for the first quarter increased between 23% and 135% from a year earlier. BP, the company now tasked with cleaning up and compensating those suffering economic losses in the Gulf of Mexico, saw its first quarter profits rise an astounding 135%, to $6.1 billion.
Top Oil and Gas Company Profits 2005-2009 (Billions)
Company
Exxon
Shell
BP
Chevron
Total S.A.
Profits

180.7

116.9

98.4

84.3

78.8

Total Profits:
$559 Billion

Time to End the Flow of Subsidies
While Big Oil has been shattering financial records, the industry has continued to drill into generous taxpayer-funded subsidies. Since 1940, more than $360 billion worth of taxpayer subsidies and loopholes have lined the pockets of oil and gas corporations, with an additional $23 billion projected over the next five years. These preferences have only padded the high returns enjoyed by the industry. According to the Office of Management and Budget: "Domestic oil and gas production subsidies generally do not significantly reduce the prices that consumers pay for products such as gasoline or home heating oil, resulting primarily in higher returns to the industry." Now, more than ever, it's clear these companies do not need taxpayer handouts.
For more information, please contact Autumn Hanna at (202) 546-8500 x112 or autumn [at] taxpayer.net.