At TCS we're pleased the House Appropriations Defense Subcommittee is coming around to the idea of getting rid of the OCO slush fund. Long overdue!  We could have written this line ourselves, "The OCO experiment has been an abject failure and has given the Department a budgetary relief valve that has allowed it to avoid making difficult decisions."
But color us a little perplexed with the Committee then adding slightly more than $1.1 billion in unrequested procurement programs to the OCO account. Spend it while you have it, we guess.
For all the totally unrequested procurement and R&D adds to the Defense appropriations bill this year, see the Fiscal Year 21 House version of our hotly anticipated "Zero to Hero" chart. It's about a billion dollars less than last year, but still clocks in at more than $1.8 billion.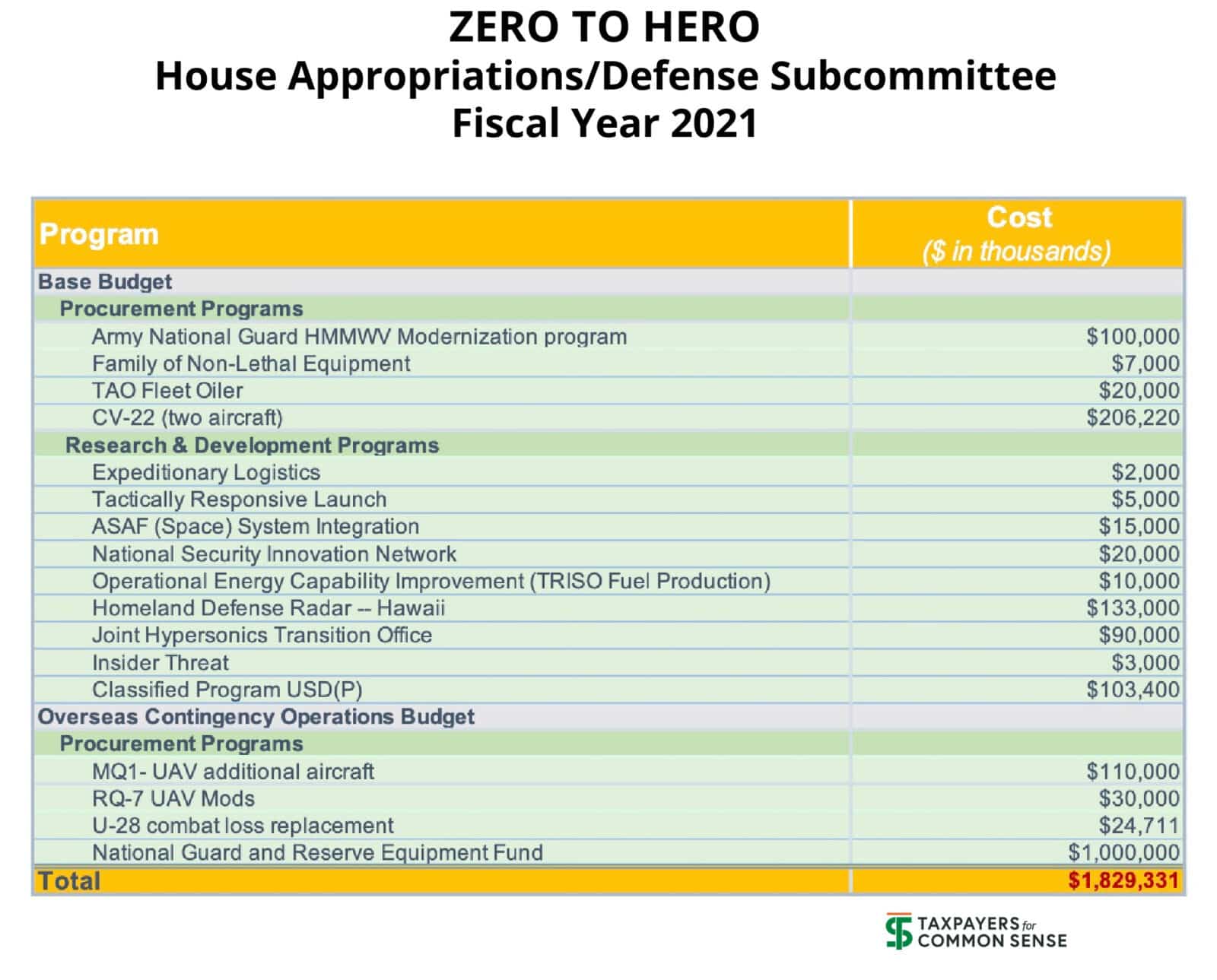 As we always say, it's not like the Pentagon is exactly scraping by on a minimal budget. If they didn't request it, at all, in a $704 billion Pentagon budget, it probably isn't much of a priority.