For Immediate Release                                                                                                    Contact: Josh Sewell
June 20, 2013                                                                                                                            (202) 546-8500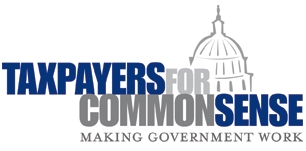 Statement of Ms. Ryan Alexander, president of Taxpayers for Common Sense, on House Rejection of Farm Bill, H.R. 1947
Washington, DC – The House just rejected a trillion dollar Farm Bill that would have been a lucrative boon for special interests and an unmitigated disaster for taxpayers. The final vote was 195-234.
There are probably many reasons for the bill's failure on the floor. But clearly this wasteful bill was too much and too costly for a majority of lawmakers to stomach, especially in the challenging budget environment.
While the rest of the country has been in the economic doldrums for the past few years, farm country has seen record profits. The House Agriculture Committee's reaction to this scenario: layer on more agriculture subsidies that would put taxpayers on the hook for guaranteeing those record profits for years to come. The bill did this by creating whole new subsidized income entitlement programs designed to guarantee up to 90 percent of a farmer's revenue. It also resurrects Moscow on the Potomac guaranteed target prices for favored crops. In fact some of the target prices are so high, they would have triggered immediate payouts.
The House farm bill was not a deficit reduction bill, but a prime example of business-as-usual Washington. While the rest of the economy is dealing with sequestration, this bill actually sought to increase federal spending on the wildly over budget federal crop insurance program. Despite rhetoric to the contrary, it also kept in place the widely derided wasteful direct payments, sending checks to cotton farmers for the next two years, on top of adding an entirely new income entitlement program for cotton.
Taxpayers spent more than $14 billion on the crop insurance program last year, and this bill would have only made it worse by adding on new crop insurance subsidies for pennycress weeds, peanuts, sweet sorghum, sugarcane, and other carve-outs. Taxpayers pick up more than 60 percent of the premium tab on average, in addition to paying companies to administer the crop insurance policies. It is interesting to note that more lawmakers voted to rein in crop insurance excess with means testing, subsidy limits, and reduce the subsidies crop insurance companies receive than voted for the final farm bill.
This is not over. The Senate passed a Farm Bill that is at least as bad as the House bill that failed. It's time for Congress to scrap both bills and start again. As Agriculture Committee Ranking Member Peterson has pointed out several times, you don't even need a farm bill. Most of the programs continue. So instead of sticking taxpayers with a trillion dollar farm bill that barely puts a dent in the deficit, lawmakers need go back to the drawing board and come up with something that is fiscally responsible and recognizes that the nation is facing a $16.8 trillion debt.
###
651 Pennsylvania Ave, SE • Washington, DC 20003 • Tel: (202) 546-8500 •
Fax: (202) 546-8511 • ten.reyapxat@ofni • www.taxpayer.net