The Rural Energy for America Program (REAP) was created in the 2008 Farm Bill to provide federal grants and loans to renewable energy projects.
While designed to primarily promote rural solar, wind, hydropower, geothermal, and similar projects, the program has also provided taxpayer subsidies to the mature corn ethanol industry as recently as Oct 2016 despite Congressional roadblocks. Taxpayers should be concerned about all wasteful farm bill subsidies, including those for energy, but corn ethanol giveaways stand out as particularly egregious because of the tens of billions of dollars in subsidies the industry has received over the last 40 years.
Corn ethanol often has its hand in programs not originally intended for it, including REAP. When Congress authorized farm bill energy title programs, corn ethanol was prohibited from receiving taxpayer funding since policymakers intended to promote the development of next-generation (advanced) biofuels and energy sources from non-food crops. However, the corn ethanol industry successfully convinced the U.S. Department of Agriculture (USDA) to alter REAP program regulations in 2011 to allow subsidies for ethanol blender pumps (gas station fuel pumps that dispense higher blends of ethanol such as E15 and E85). While the 2014 farm bill prohibited USDA's practice, recent funding data shows that USDA continues to funnel REAP funds to corn ethanol facilities in the name of "energy efficiency," not to mention USDA's continued subsidies for ethanol blender pumps through a different USDA funding account.[1] This fact sheet details how millions of dollars have been squandered on this mature biofuel industry, in addition to other wasteful projects, sometimes without congressional support.
Background
REAP is funded through the energy title of the farm bill. The farm bill, renewed approximately every five years, is a wide-ranging piece of legislation that funds everything from nutrition assistance programs to broadband internet and agricultural subsidies for corn and soybeans. Specifically, the energy title of the farm bill, first introduced in 2002, provides grants, loans, and other subsidies to energy efficiency, biofuels, and bioenergy (heat and power) projects. REAP and most other energy title programs are administered by USDA's Rural Development office. In total, the 2014 farm bill energy title's 13 major programs are projected to cost taxpayers $879 million over five years (spread out over FY14-23).[2] Of this total, REAP received $50 million in annual funding from FY2014-18 and discretionary (optional) funding of $20 million for each of those years.[3]
The farm bill energy title support a range of projects, from universities research on new uses of biomass sources, to established corn ethanol and soy biodiesel for annual production of biofuel. Other energy title projects funded by taxpayers include:
the collection, storage, harvest, and transportation of biomass sources to bioenergy or biofuels facilities
anaerobic digesters that create heat and power from animal waste
grants and loans to individuals or companies for wind, solar, geothermal, energy efficiency, and other renewable energy projects (through REAP)
federally-backed loan guarantees for "next generation" biofuels facilities that produce biofuels other than corn ethanol
But as this fact sheet details, while intended to support the next generation of biofuels derived from non-food sources and other renewable forms of energy, the farm bill energy title (and specifically REAP) have also spent taxpayer dollars on the mature corn ethanol industry, supporting biomass sources with numerous unintended consequences, and even paying for updates to farmers' irrigation equipment and grain dryers.
---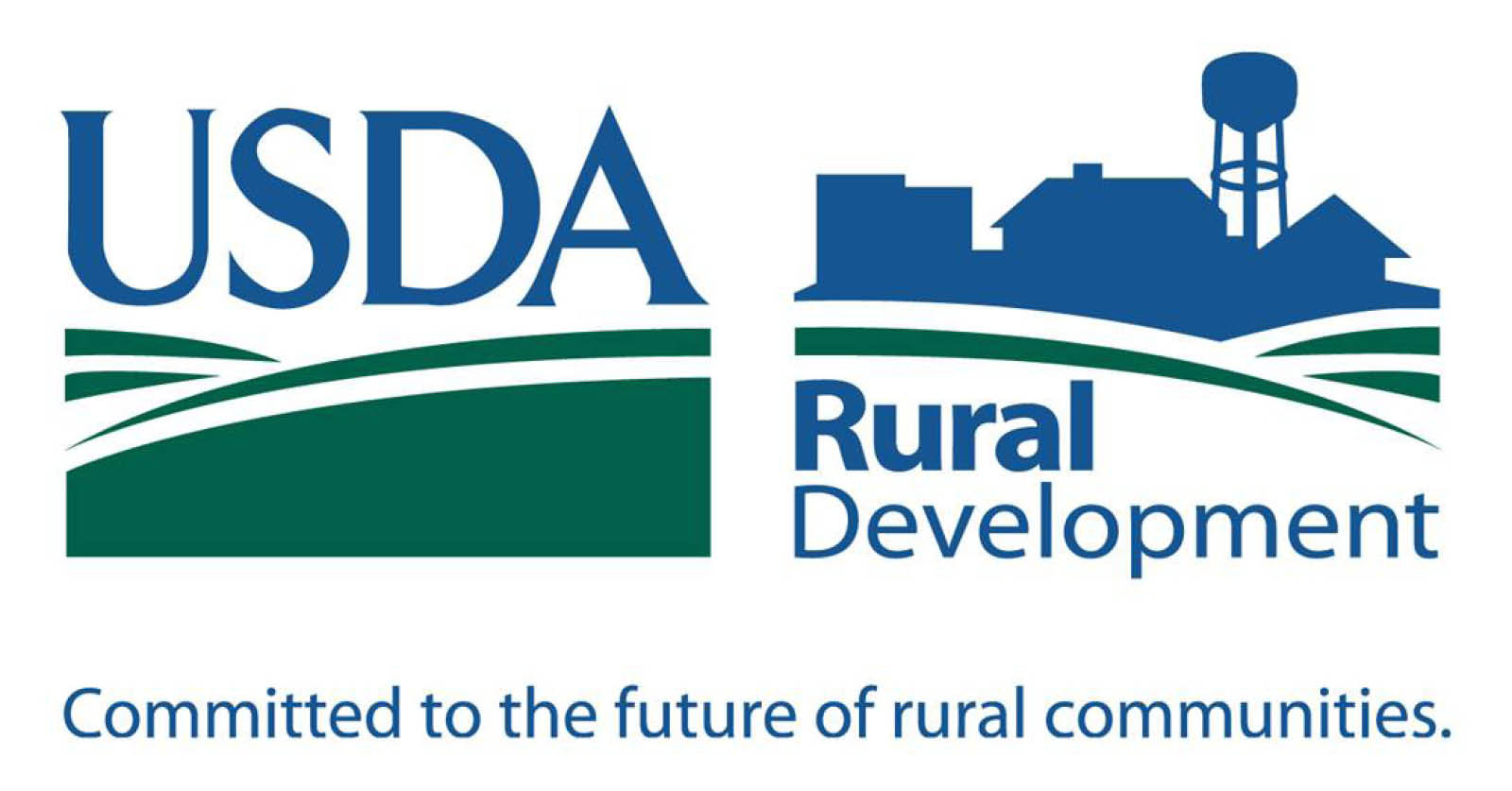 ---
Types of Projects Receiving Taxpayer Funding
While the majority of REAP funding goes to solar and energy efficiency projects, USDA has also awarded nearly $6 million of REAP funds to corn ethanol facilities and gasoline stations installing ethanol blender pumps.[4] Even though Congress did not authorize REAP funding to be spent on ethanol blender pumps, ethanol lobbyists went around lawmakers' backs and convinced USDA to allocate more federal taxpayer dollars to the mature biofuel in 2011 when the end of the $6-billion-per-year ethanol tax credit became imminent. But due to a restriction in the 2014 farm bill, USDA was prohibited from spending REAP taxpayer dollars on ethanol blender pumps. In May 2015, however, USDA unilaterally announced $100 million in taxpayer subsidies for ethanol blender pumps through a different funding account—the Commodity Credit Corporation, which is normally reserved for dispensing farm subsidy payments.[5] To make matters worse, recent REAP funding announcements from USDA show that taxpayer subsidies have also gone to at least 10 corn ethanol facilities since Nov. 2010, with the majority awarded since Oct. 2015 (please see Table 2 for more information).[6] Meanwhile, even though the farm bill energy title was intended to help the next-generation biofuels industry get off the ground, only one such award was given to a cellulosic ethanol company in Kentucky.
As Table 1 shows, over 80 percent of grant and loan checks from Nov. 2010 to Oct. 2016 were written for solar, energy efficiency, and energy audit projects.[7] Combined, anaerobic digesters, biomass, grain dryer, and wind projects received another 12 percent of the $760 million awarded by USDA. While certain project types received fewer subsidies, taxpayer dollars were still squandered on wasteful projects such as oxygen monitoring systems for catfish farms, installation of tobacco production equipment, replacement of "syrup evaporators," installation of grain dryers and irrigation equipment, and construction of confined poultry feeding operations.
Table 1: Projects Funded in Rural Energy for America Program, Nov. 2010 to Oct.
---
| Types of Projects | Number of Projects | Percentage of Projects | Loan/Grant Amount | Pct. of Amount |
| --- | --- | --- | --- | --- |
| Solar | 2,950 | 37.4% | $552,489,622 | 73% |
| Energy efficiency and energy audits* | 2,836 | 36.0% | $73,573,188 | 10% |
| Anaerobic digester | 63 | 0.8% | $27,730,576 | 4% |
| Biomass | 133 | 1.7% | $25,279,414 | 3% |
| Grain dryers* | 794 | 10.1% | $23,436,713 | 3% |
| Wind | 218 | 2.8% | $13,655,408 | 2% |
| Other or unknown | 223 | 2.8% | $10,968,328 | 1% |
| Soy and waste vegetable biodiesel | 18 | 0.2% | $9,415,602 | 1% |
| Hydropower | 39 | 0.5% | $8,328,439 | 1% |
| Corn ethanol & blender pumps | 90 | 1.1% | $5,735,351 | 1% |
| Geothermal | 187 | 2.4% | $5,156,082 | 1% |
| Irrigation* | 304 | 3.9% | $4,373,308 | 1% |
| Tobacco | 23 | 0.3% | $270,354 | 0.04% |
| TOTAL | 7,878 | 100.0% | $760,412,386 | |
* Note: some grain dryer and irrigation projects may be categorized under "energy efficiency" projects since USDA did not provide detailed information for some entries. Therefore, the number of grain dryer, irrigation, and other projects that received grants or loans under REAP may be underestimated. Source: USDA announcements[8]
---
Table 2: REAP Subsidies for Corn Ethanol Facilities, Nov. 2010 to Oct. 2016
| State | Recipient | Project Description (or none provided by USDA if blank) | Jan. 2011 Amount | Oct. 2015 Amount | Oct. 2016 Amount |
| --- | --- | --- | --- | --- | --- |
| MN | DENCO II, LLC | Ethanol production | $50,000 | | |
| NJ | East Coast Energy Solutions | Ethanol biorefinery with 5 MW CHP using natural gas. | $47,500 | | |
| NE | Mid America Agri Products/Wheatland LLC | | | $500,000 | |
| IA | Golden Grain Energy | | | $250,000 | |
| NE | Siouxland Ethanol LLC | To purchase and install the equipment for the retrofitting of an ethanol facility. | | | $500,000 |
| WI | Badger State Ethanol LLC | To purchase and install the equipment for the retrofitting of an ethanol facility. | | | $492,327 |
| MN | Chippewa Valley Ethanol Cooperative LLP | To make energy efficiency improvements with the evaporator of an ethanol refinery. | | | $250,000 |
| IA | Little Sioux Corn Processors LLC | To make energy efficiency improvements with the retrofitting of an ethanol refinery. | | | $165,000 |
| IA | Siouxland Energy Cooperative | To make energy efficiency improvements with the retrofitting of an ethanol refinery. | | | $165,000 |
| IL | Lincolnland Agri-Energy LLC | To purchase and install a fermenter for ethanol production. | | | $77,984 |
Even though biodiesel, ethanol, and other projects each only received one percent of REAP funding during this timeframe, tens of millions of dollars were still spent on mature industries that have received taxpayer subsidies for decades. These types of bioenergy are also very different from wind or solar in that some have been found to increase—instead of decrease—greenhouse (GHG) emissions while also failing to improve U.S. energy security.[9] Unlike the federal Renewable Fuel Standard (RFS), the farm bill energy title includes no requirements that taxpayer subsidies go toward projects with the most environmental benefits.
In fact, none of the 7,878 REAP recipients—including those for biomass, corn ethanol, or biodiesel—must prove that subsidized projects reduce GHG emissions, avoid feedstock plantings on sensitive land such as wetlands or grasslands, avoid competition with the food supply, limit water pollution, etc.
Please also note that public transparency is lacking in USDA's announcements of REAP funding recipients. Because USDA failed to provide information about which types of projects were subsidized in its August 2011, September 2011, August 2015, and portions of other 2012 (June, August, and October) and January 2014 announcements, these projects have simply been categorized in the "energy efficiency" category. Where no information was provided at all, the "unknown" category was used. Hence, the total number of subsidized grain dryers, irrigation systems, and other specific projects may be underestimated.
Conclusion
Even though REAP was designed to promote renewable energy sources such as solar and wind, funding data suggests that taxpayer dollars have also been directed towards the mature corn ethanol, biodiesel, and biomass industries, sometimes without congressional approval. While the program may no longer dispense taxpayer funding for ethanol blender pumps, recent USDA announcements show that the corn ethanol industry continues to find ways to receive money not originally intended for it. REAP funding has also subsidized the soy biodiesel industry which has received federal subsidies for more than a decade. Finally, taxpayer dollars were spent to cover normal costs of doing business, such as replacing agricultural producers' grain bin dryers, irrigation systems, and oxygen monitoring systems for catfish farms. For these reasons and more, REAP should be eliminated.
---