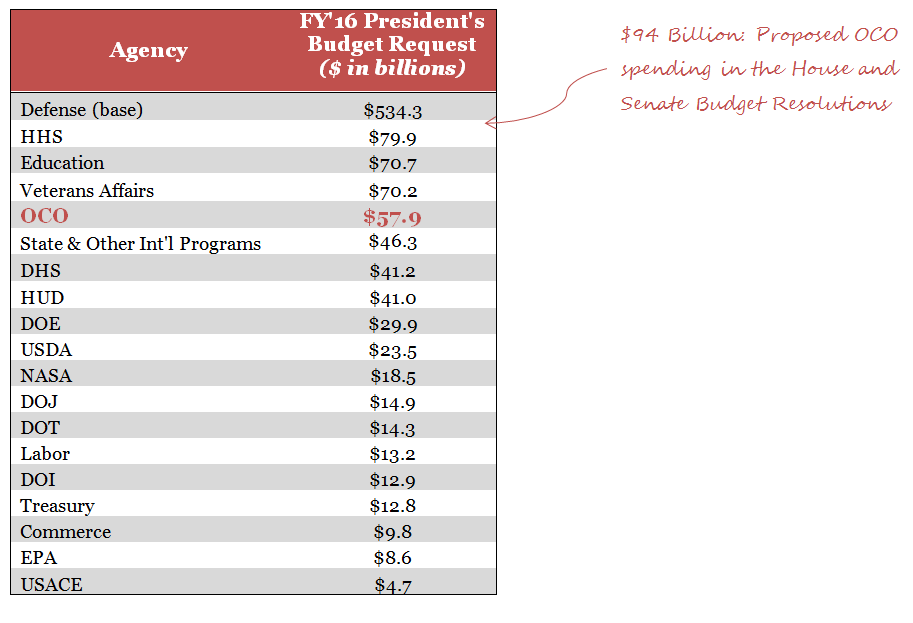 Under the President's original budget request for Fiscal Year (FY) 2016, if the Overseas Contingency Operations Fund was a separate federal agency, it would be the fifth largest in the discretionary budget. That's an "off budget" slush fund on top of the massive request in Pentagon "base" funding.
Under the Budget Resolutions reported by the House and Senate Budget Committees, OCO would be the second largest federal agency in the discretionary budget.
Enough is enough. Those who care about fiscal discipline must not support massive increases to this off budget slush fund.  It is increasingly being used to end run the budget caps set by the Budget Control Act and directly adding to the federal budget deficit.