At TCS we're still scratching our heads about the roughly $11 billion dollars going to DoD contractors as part of these "Defense Industrial Base Resiliency Funds." We think these funds deserve considerable Congressional and public scrutiny.
So color us not exactly surprised, more jaded, when we discovered that the National Aeronautics and Space Administration (NASA) is also in line for just a hair under $1.5 billion in the HEALS Act. Although the phrase "Industrial Base Resiliency Fund" isn't present in the NASA General Provisions, the exact same language is used to justify these expenditures as used in the Pentagon section of the bill. The General Provisions state the money is, "For expenses of modifications of the terms and conditions of contracts and agreements as authorized in Section 3610 of Division A of Public Law 116-136."
Among the accounts getting major dollar increases are "Exploration" and "Space Operations." We've listed them all in our handy chart.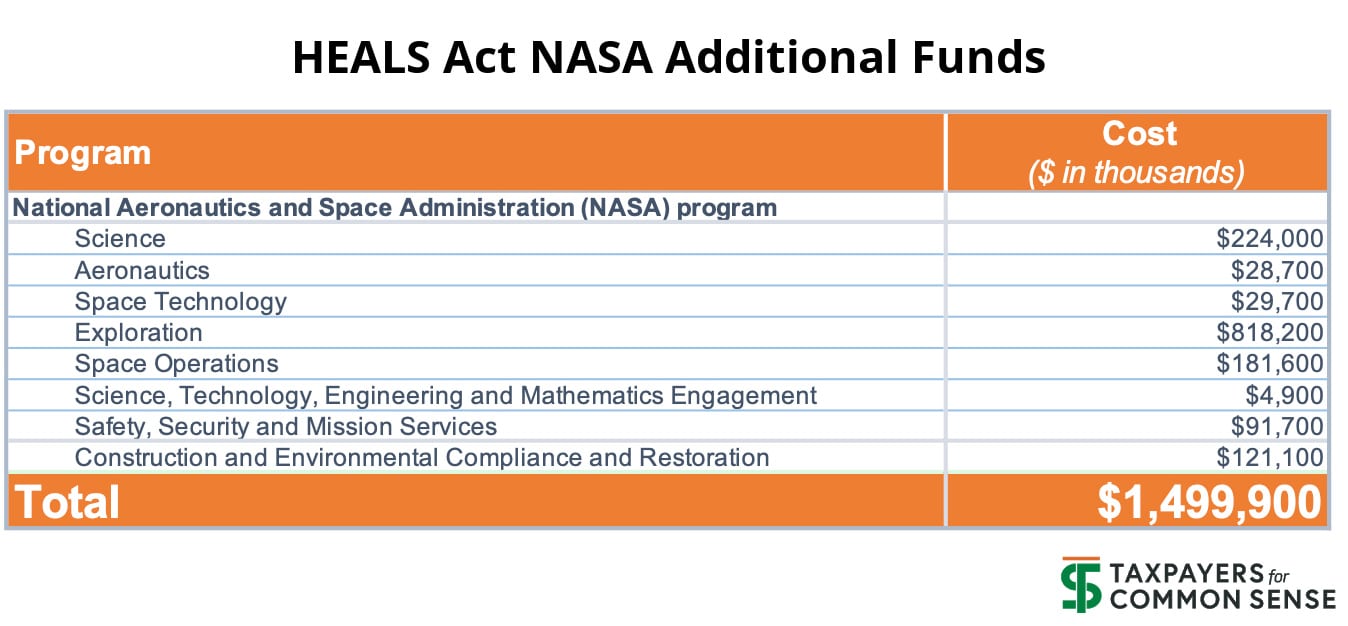 Let's be honest: Space Operations have nothing to do with keeping Americans safe from COVID-19. Congress is abandoning all fiscal discipline and normal budget process with these and other provisions. They think people either won't notice or won't care that a national health emergency is being used to shovel money to favored programs.
But, even if we were putting golf balls on the Moon, TCS would notice and care.